PLAZA CUTLERY "Hawaii Knife Show"
SHOW WAS GREAT! THANK YOU ALL THAT ATTENDED!
Saturday March 14, 2015 Tentatively
Each exhibitor gets 2 badges! If anyone else wants one they are $10 each delivered at the show!
The date is March 14TH, 2015
Customer admission is FREE !!
Parking is at current Hilton rates, which is approximately $8-$10 for a banquet function.
Location is the "Hilton Hawaiian Village" located in Honolulu Hawaii. Coral 1 & 2 Ball Room
Itinerary:
Friday Night: USN meet and greet. Please check USN forum for more info and I will post here when it is set.
Saturday: 8AM to 10 AM "Plaza Cutlery Hawaiian Custom Knife Show" set up for exhibitors only. Please no customers yet!
Saturday : 10AM to 4PM "Plaza Cutlery Hawaiian Custom Knife Show" open to the public free admission
Saturday : 6PM Dinner to be announced!
Sunday : On your own!! have fun!
This show offers the best in handmade and low production knives! Some of the best knife makers form around the world will be attending this show which is every other year. Makers who produce high-end art knives, tactical, as well as every day knives. These are not the knives you will see in your local store. These are individuals like you, who make knives part time and in many cases full time. Some makers even have to have a lottery so that everyone has an equal chance to buy their knives, so ask before entering your name. Many knives have special steel used in the blade as well as special handle materials such as: mammoth ivory, pearl, rare woods, and even gold and silver inlays. If you have had an interest in knives this is a good opportunity to see the high-end side of the industry!
There will not be anyone in attendance who can appraise old knives. It is not that kind of show. If you look at Plaza Cutlery's website, which you are on, and go to the top left corner and click on "Custom Knives" you can look through and see many different styles of knives that can possibly be at the show. The neat thing about a show is you never know what the guys will make. Any questions ask for Dan or most anyone at a table will be happy to help and explain things to you. A list of attendees is below.
Thank you,
Dan & Pam and the crew at Plaza Cutlery,
South Coast Plaza, Suite 2060
Costa Mesa, Ca 92626
Exhibitor Info:
This show is open to custom knife makers, dealers, suppliers, collectors, & manufactures. Dealers can deal in factory, (new and old) or custom knives, or kitchen cutlery. To be honest we are doing everything in order to put forth a great show, but in reality it will also be a vacation for us too. Please do not sign up expecting anything more than a good time. We will give it a good shot, and we did have a great shows in 2011 and 2013 for many of the exhibitors! We do need money to do a few ads, and pay for the room so table rates are for exhibitors from Hawaii is $125 and everyone else is $225. Expenses did increase and this small amount should cover it. There is no shearing of tables. We may offer a banquet the evening after the show. Tropics was not really set for us this past show and a dinner in a banquet room I think would be more restful and fun for all who can make it.
Exhibitor requirements for Non-Hawaiian based exhibitors is 3 nights at the Hilton. They have given excellent rates, or you can also use any package from the Hilton, or with an airline, but you must spend at least 3 nights at the Hilton Hawaiian Village for us to make our block. You can also stay longer. It is a fabulous property! Pam and I always stay here when in Honolulu! Same rates can be used by collectors, and buyers also! Anyone else going if you are staying the Hilton please give me your name so we can get credit. This does not change your deal, and locals can get the "local boy deal" but we just need names to get credit for bringing the hotel business.
For Room Reservations: Not set at this time
Room reservations are for exhibitors, collectors or anyone wishing to use our room rate. Reservations can be made with either the Hilton National Reservations, 800-445-8667, or through the hotel directly at 808-949-4321, or online below on the event board link at the bottom of this page. The booking code is, ??? that should be referenced when making your reservation.
The room rate is $??? a night for a standard room or you can upgrade at an additional charge.
2013 Attendees most likely will also be the 2015 attendees. Underlined are confirmed for 2015!
PAID Makers who are paid and committed
Table sign ups so far are:
Plaza Cutlery Dealer Committed
Ross Aki Knife maker
Todd Begg Knife maker Committed
David Broadwell Knife maker Committed
Jason Brous Knife maker
Thad Buchanan Knife maker
Joel Chamblin Knife maker
Phil Cressman Production Ceramic Knives
Matt Cucchiara Knife maker
Ernie Emerson Knife maker
Vince Evens Knife maker
Koji Hara Knife maker
Stan Fujisaka Knife maker
Les George Knife maker
Phil Hartsfield Knife maker
Jack Jenovese Knife maker
Steve Johnson Knife maker
Kirby Lambert Knife maker
Josh Leukhardt Collector Selling
Scot Matsuoka Knife maker Committed
Mojo-Tactical Dave Tejada Dealer
Chad Nell Knife maker
Mel Nishiuchi Knife maker
Tom Mayo Knife maker
Kanaka-Tech (George Gibo and Karl Zakabi)
Jim Sornberger Knife maker
Strider Knives Manufacture Committed
Ken Onion Knife maker Committed
Keith Ouye Knife maker
Gene Shadley Knife maker
Mel Watanabe Knife maker Committed
Dan & Karen Winkler Knife maker
Pam and I stayed in the Rainbow tower in 2008, Tapa in 2011 (link to pictures)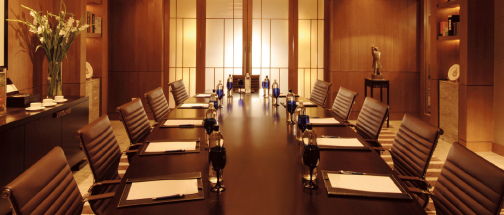 THIS WILL BE UPDATED
Plaza Cutlery, Inc Trade Show 2013
Hilton Hawaiian Village Waikiki Beach Resort
11-Apr-2013 to 14-Apr-2013
Hello Dan
The Hilton Hawaiian Village Beach Resort & Spa is looking forward to hosting your event, Plaza Cutlery, Inc Trade Show 2013, planned from 11-Apr-2013 to 14-Apr-2013. This email contains important information regarding the reservations process and private booking website, as well as instructions for accessing the Event Dashboard which will provide you with up-to-date information on Plaza Cutlery, Inc Trade Show 2013's progress at anytime.
1. RESERVATIONS PROCESS & BOOKING WEBSITE
Online and phone reservations will be accepted from 23-May-2012.
A dedicated booking website has been created for this event so guests can make, modify and cancel their hotel reservations online, as well as take advantage of any room upgrades, amenities or other services offered by the hotel.
Here is the link:
https://resweb.passkey.com/Resweb.do?mode=welcome_ei_new&eventID=9634046
To view your event's live dashboard, please click

here

.
The Hilton Hawaiian Village Beach Resort & Spa looks forward to your arrival.